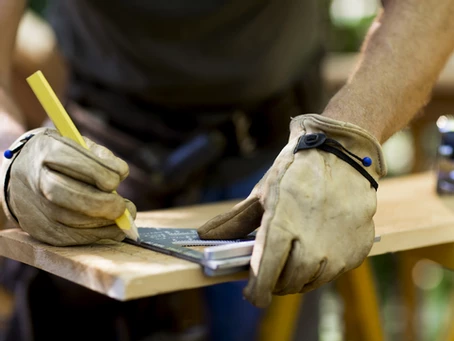 Spring is here! The flowers are starting to bloom, the birds are singing, and the snow is melting. The winter wonderland that once canvassed your neighborhood is now revealing all the beauty that lay dormant for weeks. However, what is also revealed is that your deck or outdoor living space is in desperate need of an upgrade or even replacement. With the hopes of entertaining or relaxing outside on your deck this summer, you need to start looking for a deck contractor in your area now! At North Idaho Decks we find it important for every homeowner to do their research on a large investment like a deck before hiring a outdoor deck building company. We are going to briefly discuss today the basic requirements that every homeowner should look for in choosing the right deck building company.
Credentials and Requirements
Every state within the United States hold different requirements for deck contractors in their areas. In Idaho, a deck contractor only needs a business license, to be registered with the Idaho State Contractors Board, carry liability insurance, and workers compensation insurance if they have employees. Further credentials a company could have would include being bonded and/or carry a contractor license (which is required in the state of Washington for example). North Idaho Decks is bonded through the state of Idaho in the amount of $5000 to ensure that if there were to be any theft from our employees (though we do require background checks on our employees, our clients are our #1 priority) that you are allowed to collect on that bond for your losses.
Now what does being registered and insured have to do with the homeowner you may ask? Is it really that important? In the short answer, yes.
North Idaho Decks and many other deck builders in Coeur d'Alene follow strict standards when it comes to building code and permitting projects. Being registered with the state of Idaho allows deck contracting companies designs to be scrutinized for safety and ensuring every outdoor structure is up to building code.
If a deck builder is registered, that also means that they will more than likely submit permits for their projects. Permitting your deck is ideal, especially if you plan on selling your home. However, not every county requires permits for outdoor decks so it's best to ask the contractors you're interviewing what their process is for permits and if they will be doing the research on whether it's required or not. Hassle-Free Permit and Warranty Submission is one of North Idaho Decks Golden Guarantees.
Experience
Diversity in the workplace makes for a strong team. It's imperative for a deck building company to be very skilled in constructing decks and outdoor structures for obvious reasons but if a deck contractor lacks communication and/or interpersonal skills then you could be in for a stressful experience. Some of the most skilled deck contractors in your area can create an immaculate deck for your home but the process of dealing with your deck builder from beginning to end can be a nightmare. Most deck builders have websites showcasing their past projects, their range of offerings and services, and a page dedicated to their team. The experience of the team is much more telling than the life of the company so it's important to ask all potential deck builders how much experience their crews have. Even though we are a new deck contracting company in Coeur d'Alene, at North Idaho Decks we have a combined 20 years of experience within the decking industry and 10 years in customer relations.
References
As a homeowner looking to hire a deck building company, you must treat the initial phone call or first meeting like an interview. Legitimate deck contractors in Coeur d'Alene will have no issue providing pictures of past projects and possibly even references from prior clients. However, due to privacy reasons, do not be surprised if your contractor does not provide personal phone numbers from prior clients. Questions to ask the referenced clients would include:
How was the buying experience with your deck sales person?
Were they confident and transparent in regards to pricing?
If a problem arose, were they easy to contact and was it handled in a timely manner?
If you are being provided pictures, make sure the pictures your deck contractor provides is similar to your project. It is pretty cool to see triple decker decks complete with glass railing, lights, and planked with ipa wood, but if your project is much simpler then you likely want to see that your smaller deck can be done just as beautifully.
Offerings
When looking for a company to build your deck, it is highly recommended that you look for a company that specializes in deck building and outdoor living structures in your area. Specialty companies are up to date with current building code and have a much larger product offering compared to unspecialized contractors. PVC and composite decking are widely popular these days due to their green thumbprint and ability to withstand rough climates like that of North Idaho. Some of the top brands you will see out there are Timber Tech and Azek, which provide unbeatable warranties among other top competitors as well as opening up design options to curved decks which is typically only achievable using PVC decking like Azek. Other top brands include the decking giant Trex, Fiberon, Deckorators, and MoistureSheild. Check out the chart below for a simple comparison. During the interview process with your local deck builder, ask what products they prefer or specialize in and if they are able to procure other product lines that may better fit your needs and budget.