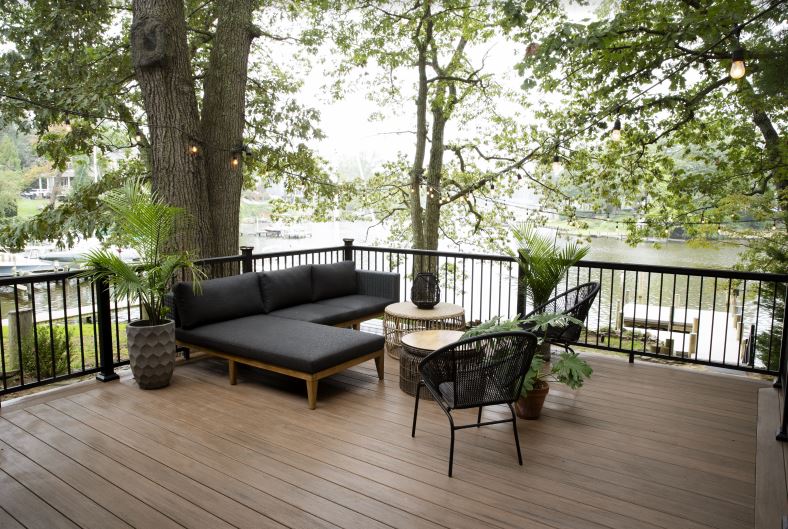 Let's face the facts: No one wants to spend upwards of $20k on a boring ol' square deck. When it's time to entertain, you "might" wow your guests with that average looking design but in all honesty, a basic square deck made with the lowest cost composite material is the equivalent of painting the inside of your house an off-white. It's functional....but it's not fresh or unique.
The good news is that with the proper contractor and the right inspiration, you can really get the most value out of your investment by keeping up with the latest design trends in the decking industry. Despite their popularity, the difference in cost is minimal to none so you no longer have to choose between drab and glam. Let's take a quick look at the most desired products on the market today!
Railing: Horizontal Rods and Hog Wire
Hog Wire Railing
Trex Rod Railing in Charcoal Black: Courtesy of Trex HGTV 2021 Smart Home
What people find most appealing about these railing designs is their durable aluminum or steel material and the posh yet rustic look they add to the outside of a home. What we like about these two products is the clean lines they create up close and that the installation process is equal in difficulty in relation to the current railing systems out there. It's important to note that despite their beautiful design, the horizontal rods can act as stairs for children making them easier to climb so we recommend that young little climbers be supervised around these railings.
Decking: Multi-Width and Multi-Colored
Multi-Width and Multi-Colored Design: Courtesy of Timber Tech
Definitely one of our favorite trends is combining multi-width and multi-colored boards because it goes against all the traditional rules! TimberTech was the first to launch multi-width boards and the trend has taken off. Their current offerings are boards that are 3.5", 5.5" and 7.5" wide (which you can see in the picture above). This diagonal design is sure to wow any guest.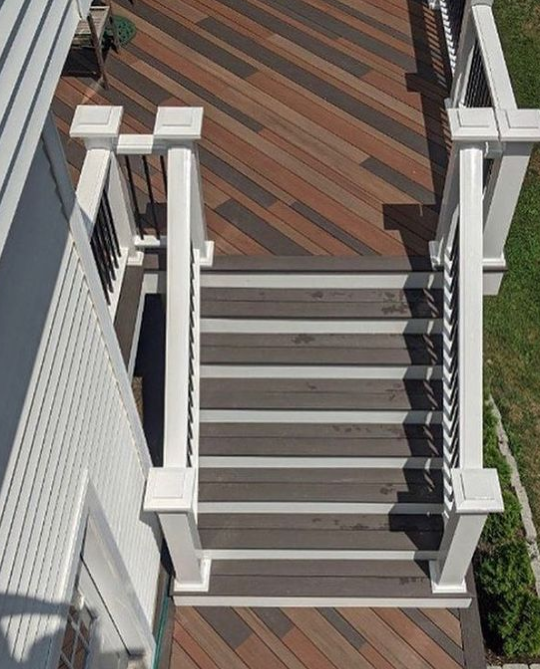 Design: Single or Two Tone Herringbone
Two Tone Herringbone Designs: Courtesy of Fiberon Decking
This design is not as complicated as it looks but the two-tone look can sure make one a little dizzy. Herringbone designs are gaining huge popularity among homeowners who appreciate the craftsmanship. If the herringbone design is too much for your full deck, a lot of homeowners opt to have an "inlay" or a designated portion of their deck be set in the herringbone style.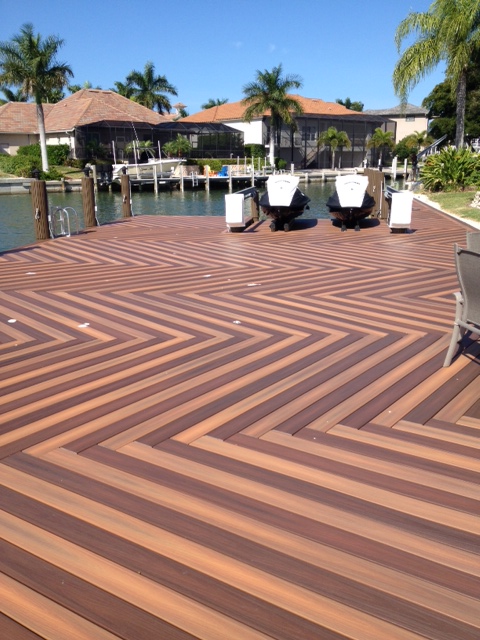 Framing: Steel
Steel Framing: Courtesy of Fortress Building Products
Speaking as a contractor, if you are surprised by the cost of material on your invoice because the "material cost calculator" you used online gave you a much lower price, it's not because your contractor is trying to rip you off. It's because the price of lumber has increased over 200% in the past year and the framing for nearly all decks are made of....lumber, not composite material. What has not increased at the same rate of lumber? Steel, which is one of the big reasons a lot of contractors are looking into steel framing. That, and the fact the life of a steel frame is far, far beyond any wood frame. Price stability and longevity make steel framing the next big thing in the deck industry so get on board!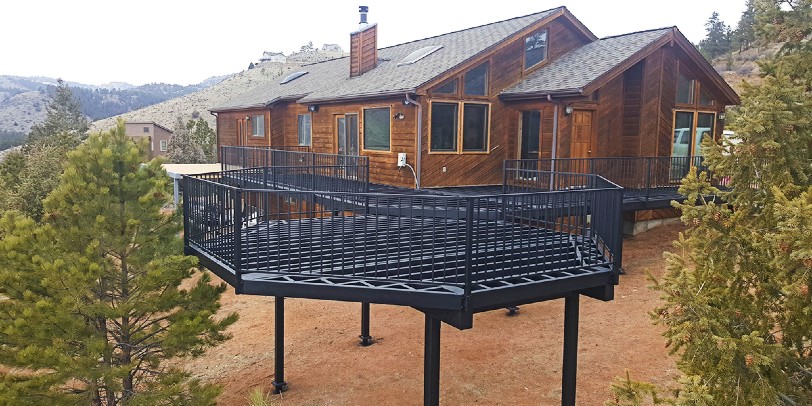 Have You Been Sufficiently Inspired? Call North Idaho Decks, Your Qualified Deck Contractor in Coeur d'Alene, To Schedule A Free Estimate On Your Dream Deck! 208-416-9632